Prepare yourself safely at home for
your meeting with your healthcare provider
Attention for you instead of the screen
A visit to your healthcare provider is often short and you see how busy they are. Your healthcare provider will ask all sorts of questions and is typing away on the computer. But you often have questions and you want answers because being ill is already bad enough. Is there no other way?
With the Improve App you can stay at home and take your time to view all information that is of interest to you at that moment. Thereafter the doctor will ask you questions via the Improve app that are easy to answer.
That way you will always be aware of what you can expect during a visit, and the healthcare provider will already have the answers to their questions. Together you can now again focus on your treatment.
Confidentiality and privacy like in the doctor's office

When you are answering questions through your mobile phone at home you will of course not want this information to go to anybody else than your healthcare provider. Privacy and security must be guaranteed.
Your healthcare provider has invited you to work with the Improve App. Improve is unique because your data will be completely encrypted (end-to-end encryption). Only you and your doctor will have the key. Only you and your healthcare provider can view the data. Nobody else can, not even us. We don't have the key to get access.
As a company we are independent and don't make any money off your data like some other companies do. We get paid for our services by the healthcare provider.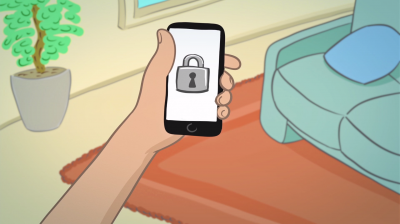 Take the time to prepare quietly at home
You can prepare calmly for your meeting with your doctor. In the meantime you can stop with the Improve App and continue again later on. Your healthcare provider may also ask you via the Improve app to make a photo e.g. of a medication package or a list of medications.
You can take all the time you need to review the information about your treatment. You can already start thinking about the questions and the choices you may have. If you wish you can discuss some questions with a family member or friend. That way you will be well prepared for the meeting and together with your health provider you will then be able to decide which would be the best treatment for you.