Seize the next opportunity in digitization
at your Mental Health facility
Mobile "home banking" for Mental Health Care
Open HealthHub will support your Mental Health hospital to become more versatile, so you will be able to respond to your patients' needs.
In today's Mental Health hospitals, employees will face registration and time challenges. You want the very best healthcare for the client. But how can you get your healthcare process best organized? How can you create more control and time both for the client and for the healthcare provider?
With Improve you are on your way to "home banking" for health care! Save precious time because the client will provide all relevant information early during the treatment plan. Your care professionals have less pressure at registration
and can again focus on their clients. Now you can apply Value Based Healthcare .
Benefits for your Mental Health facility
Safe client information

With our unique end-to-end encryption we will bring the patient data securely within the walls of your Mental Health facility. Only the client and their healthcare provider can view the information. Nobody else can, not even us. Improve complies with all GPDR 2018 requirements, and in the Netherlands it is hosted at an NEN 7510 and ISO 27001 certified data center.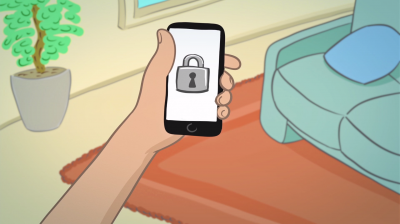 Cliënt meer betrokken
Niet iedereen is handig met computers, maar een mobieltje of iPad heeft bijna iedereen. Doordat wij drempelloos en veilig werken via mobiele devices, is de response rate zeer hoog (boven de 90%). De cliënt krijgt in die tijd precies de informatie en vragen die bij hem persoonlijk passen.
Maak je eigen zorgmodules
Wij bieden jouw GGZ-instelling een unieke mogelijkheid om helemaal zelfstandig eigen zorgmodules, wetenschappelijke studies en cliëntvoorlichting te ontwerpen via de Improve Designer. Met onze bibliotheek krijg je toegang tot de meest gebruikte ROMs vragenlijsten en zorgmodules. Je krijgt zo op een natuurlijke manier je mensen mee in de veranderingen.