Your independent clinic will give more therapies
in less time with Improve
Save precious time having the patient provide all relevant information early during the treatment plan. Your care professionals have less pressure at registration, provide measurable quality, and can again focus on more patients.
Read how the B12 Clinic is using Improve
By digitization of the healthcare processes and having the patient provide information from home, the B12 Clinic has more time for more treatments. See how the B12 Clinic is using Improve to collect patient data for their healthcare processes.
Benefits for independent clinics
Safe patient information

With our unique end-to-end encryption we will bring the patient data securely within your clinic's walls. Only the patient and the treating physician can view the information. Nobody else can, not even us. Improve complies with all GPDR 2018 requirements, and in the Netherlands it is hosted at an NEN 7510 and ISO 27001 certified data center.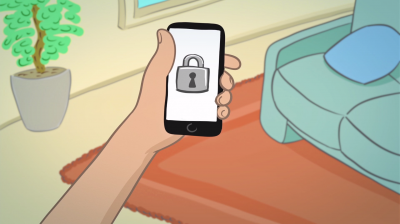 Stronger patient involvement
Not everybody knows how to deal with computers, but almost everybody has a smart phone or an iPad. Because our work is barrier-free and secure through mobile devices, the response rate is very high (over 90%). At that time the patient will get exactly the information and questions that are appropriate to them personally.
Create your own care modules
We offer your clinic a unique opportunity to design its own care modules, scientific studies and patient education completely independently through the Improve Designer. With our library you get access to the most frequently used PROMs questionnaires and care modules. You will be able to bring your people into the changes in a natural way.