On a mission: relieving administrative burden for
medical professionals
A medical doctor and IT entrepreneur decide to take action
On March 18 2015, at a national convention on healthcare IT in Utrecht, the Netherlands, a medical doctor and an IT expert met. They were introduced by a mutual contact that knew from both gentlemen that they were both trying to solve the same problem: the lack of interoperability in healthcare IT.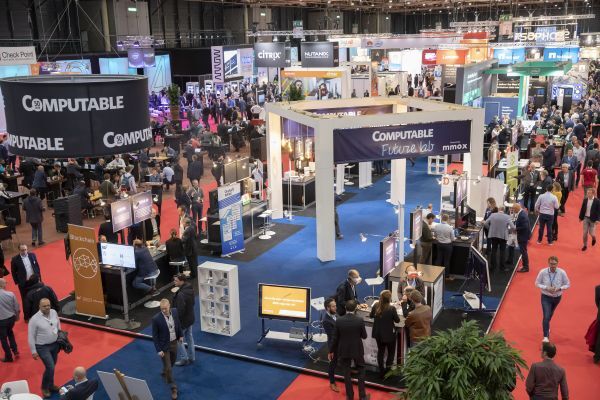 At that time Marco Woesthuis, a trained medical doctor that had recently left the pharmaceutical industry, was exploring ways to measure patient outcomes in a personalised and secure way. eHealth platforms that can easily be integrated in the digital infrastructure of hospitals and clinics is the way forward. He recognized that innovations can free-up the time of healthcare professionals and can significantly improve the quality of life for patients. At the time, Marco was thinking of starting an eHealth company to create the first truly interoperable eHealth platform that could automatically capture data and add it to the patient's EHR file.
Martijn Verhoeven had a similar vision, although his background was quite different from his soon-to-be business partner. Martijn had recently sold his online travel company to be able to switch his focus to projects with more social impact. He created an Open API hub, named Open HealthHub, to offer Lego-like digital bricks that could connect different healthcare systems and applications to one another. Lacking a background in the healthcare sector, Martijn was looking for a business partner that could help him understand in depth the specific digital challenges of medical professionals.
From physical steps to business steps
After meeting each other for the first time at the Zorg & ICT (Healthcare & ICT) event, Martijn and Marco met for a second time, went for a walk in a local forest, and agreed to start drawing up drafts of their vision. After threelong walks, and walking over 15.000 litteral steps, it was time to set the first figurative steps on their path towards realizing their shared vision.
Open HealthHub's vision is to relieve administrative burden for medical professionals through:
Scalable and future-proof solutions: in our vision, to create a genuine future-proof and interoperable hub, it should be cloud-based, built on international standards for medical data and have open and well-documented APIs.
Privacy-by-design: data is owned and exclusively accessible to the patient and medical professional,
Highest safety standards: end-to-end encryption of data, relevant certification and implementation of the highest security standards are amongst the many examples of Open HealthHub's focus on data protection and integrity
Open ecosystem: No one can change the world by themselves. To have real impact, Open HealthHub must be an active and committed member of the healthcare (IT) ecosystem.
Transparent  about  data ownership and subscriptions rates: Open HealthHub doesn't own, nor is able to access, patient data. And no money should be made off people's personal data on health-related issues. That's why we've chosen to offer transparent subscriptions based on the amount of users (both medical professionals and patients) using our hub.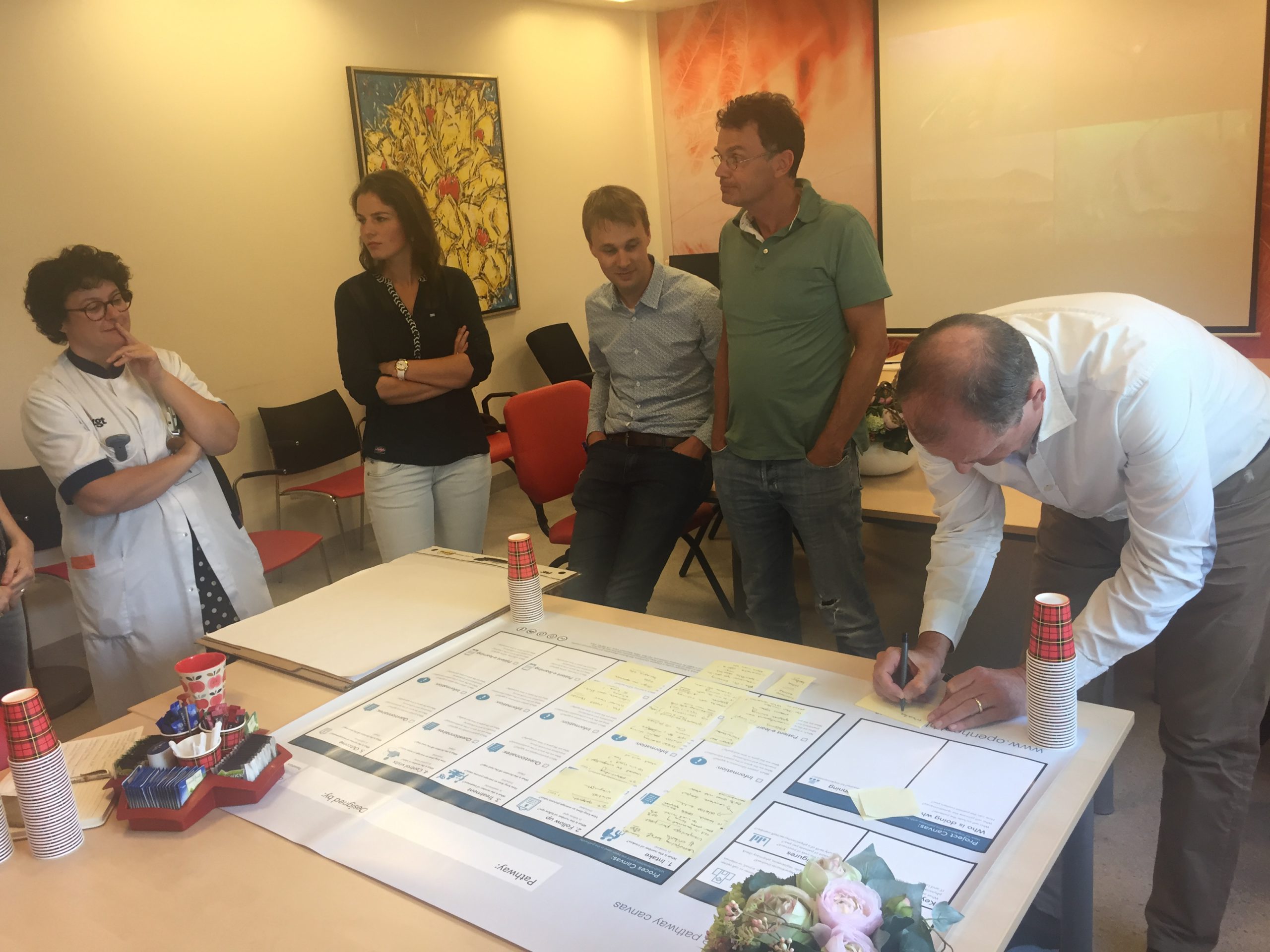 As is good practice in service design, Marco spent several days with doctors in their hospitals and clinics. He was surprised by how little had changed in the workflow of doctors since his time in practicing medicine. Pens were exchanged for monitors, but the workflow had largely remained the same. Many of the doctors Marco interviewed were (slightly) frustrated by the ratio of helping patients to time spent on administrative tasks. Many felt like robots filling the fields of their Electronic Health Records (EHR).
Practical struggles
These talks were also a great opportunity for Martijn to experience the systems and processes that left many medical professionals feeling obstructed to provide care to patients as efficiently as they would like to. Martijn started observing and measuring the duration of the out clinic consultations to see how much time was effectively spent on providing care to the patient. He noted that from the 8 minutes a doctor and patient sat across each other during a short consult, 6 minutes were spent on exchanging information that could just as well have been exchanged in preparation for the consultation.
Several physicians and nurses laid bare the problem best; many intake consults have the same structure and outcome: the doctor asks mostly general questions that could just as well have been filled out by a patient on a (digital) form before the consultation, and patients often feel disappointed by the lack of time spent discussing their most prudent health-related issues. This is how the first Open HealthHub app came to be. The Improve Mobile app, soon-to-be part of the Open HealthHub, was launched in April 2016. The Improve Mobile App was the first end-to-end encrypted mobile app for PROMs (patient reported outcome measures) in Europe, with RadboudUMC as launching customer.
Useful feedback
The first application the Improve Mobile App was built on the Open HealthHub in 2016; The second application was launched a year after the app was launched and offered a suite for medical professionals to create their own PROMs and information material, a library with at the time 100 validated PROMs, and a smart scheduling module.
Feedback from a hospital that had helped us develop and test the Open HealthHub provided input for the next point of focus: interoperability. ''The app and hub are saving us time, but would be truly great if the data could automatically be added to the patients' electronic healthcare record (EHR) file'' the doctor said. We agreed this was what the hub needed to become truly interoperable. Martijn's expertise in API's and interoperability would prove to be invaluable to realize this. It was also the start of the first real world test that would give us insight into how interoperable the new hub would be in the infrastructure of a large hospital.
Making highly secured and largely unstructured patient data flow from one system (and data format) to another was never going to be an easy task. Luckily, the foundation was already there. When trying to break vendor lock-in, two ingredients are key: working with international standards for medical data such as FHIR instead of creating a unique data standard for your own application, and open APIs. This combination is the basis for true interoperability that allows the user to integrate the solution much more easily than traditional systems, allows switching to alternative solutions, and benefits from a far larger community of technical experts.