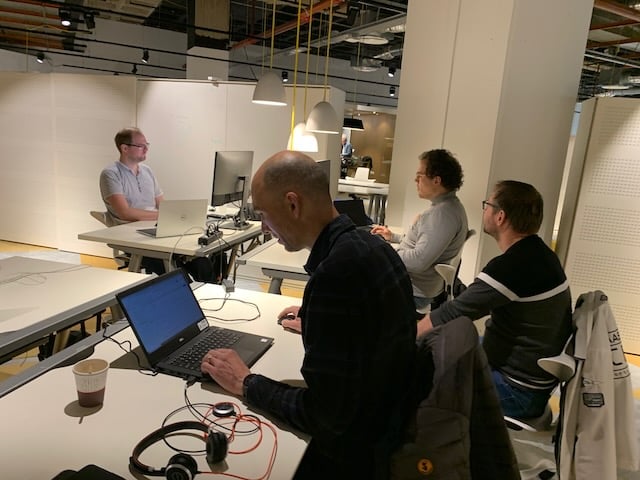 Job description
We are looking for several driven Fullstack Developers who want to improve healthcare for both patients and doctors. Developers with a passion for privacy and who want to make a difference in the work that they do. A world that will be turned upside down in the coming years and where you can make a difference. Do you want to be part of it?
Together with us, you will build our software, which has an impact on patients and doctors in Europe and beyond. You will develop our FHIR APIs, Improve Mobile app, Improve Designer and Improve Connected Health. You will develop your talents in the field of eHealth.
Job requirements
A completed bachelor or university degree in computer science.
You are a team player who can work independently.
You have a passion for privacy.
You have a passion for developing software with real impact.
Affinity with the healthcare sector.
You have demonstrable experience with Agile / Scrum working.
You have demonstrable senior experience with modern JavaScript frameworks (preferably Angular)
Experience with TypeScript
Experience with state management and RxJS
Experience with Ionic
Extensive experience with writing and using RESTful API services with Spring Boot
Experience with Java 8+
Good command of the Dutch and English languages, both verbally and in writing.
Experience with OpenShift/Kubernetes is an advantage
Experience with FHIR is a plus
Accurate and quality oriented
What we offer you
Open HealthHub offers you the opportunity to use your talent to develop software with real impact in healthcare. We offer you an immediate permanent contract because we have faith in colleagues who will work with us to improve healthcare. Flexible working hours and the possibility to work from home, so that you can arrange your own time.
A beautiful work location on the 6th floor above the Beatrix Theatre, in the heart of Utrecht and a 3-minute walk from the platform of Utrecht Central Station. Of course, after a hard week's work, there will be a drink in our regular bar.
Further development of your talents and skills as a full-stack Developer are encouraged.
About Open HealthHub
Open HealthHub is a platform for patients and doctors to communicate saf